Chemistry is Life Project
The focus of the Chemistry is Life Project is to allow students to be curious about the world around them and discover how what they are interested in is related to chemistry. This projects combines real life applications and examples of chemistry with technology.
---
The Soap Project
Why are students completing a whole-class project?
​
​
"Project-based learning, is a dynamic approach to teaching in which students explore real-world problems and challenges, simultaneously developing cross-curriculum skills while working in small collaborative groups.

Because project-based learning is filled with active and engaged learning, it inspires students to obtain a deeper knowledge of the subjects they're studying. Research also indicates that students are more likely to retain the knowledge gained through this approach far more readily than through traditional textbook-centered learning. In addition, students develop confidence and self-direction as they move through both team-based and independent work."
​
By Edutopia
Edutopia Team
FEBRUARY 28, 2008
Powered by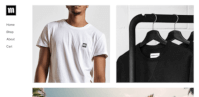 Create your own unique website with customizable templates.