James Campbell

​

High School

James Campbell High School in Ewa Beach serves seven rural and two military communities in that area. The school includes 11 major buildings and an athletic complex on 38 acres. It offers comprehensive programs in vocational, technical, academic and special education. The student population is ethnically diverse and includes Filipinos, Caucasians, part-Hawaiians, Japanese, Hispanics, Indo-Chinese, Samoans, and African-Americans. James Campbell High School was accredited in 2011 by the Western Association of Schools & Colleges for a period of six years with a mid-term review.

---

Why is JCHS so crowded?

JCHS was designed to only hold 1,700 students, but today there are 3,049 enrolled. This is
because our community has seen more growth than anywhere else in the state over the past
decade, and this trend is only worsening as our community will remain the fastest growing area
in the state in the years to come as well.


Why do need a new building?

Next year 3,100 students are expected to enroll, and 3,400 - 3,800 the following year; that is
more than double the school's designed capacity and without this new building there is literally
no place left to put the students a year or two from now.


What can you do?

​HOUSE OF REPRESENTATIVES
STATE OF HAWAII
STATE CAPITOL
HONOLULU, HAWAII 96813
MATTHEW S. LOPRESTI, Ph.D.
STATE REPRESENTATIVE – DISTRICT 41

March, 2016
​
​
Aloha students,

I need your help. A large part of my job as a State Representative involves convincing my colleagues to
work with me to secure necessary resources for our community. This year, the legislature and the
Governor are considering spending a very large amount of money on expanding and modernizing
schools in Ewa Beach. One school is in desperate need of additional classroom space (more than any
other school in the state), and you already know to which school I am referring: James Campbell High
School. Fortunately for us, the Governor's proposed budget includes the necessary $35 million for a
brand new multi-story, 30 classroom building at JCHS. Without this new building there will not be any
space for incoming students as the school is already beyond capacity, and there is no place left to put
portables.

The challenge at the Capitol is that every school in the state needs something and my colleagues in the
legislature could really use some insights from Ewa Beach students as to why JCHS needs special
attention this year. As students of the largest high school in the state, you understand the
overcrowding issue better than anyone else and testimony containing your unique perspective can help
persuade the House Finance and Senate Ways and Means Committees to keep this $35 million for the
proposed building at JCHS in the budget.
​
This is how you can help me help you and our community: Please write a letter to submit as testimony
to the House Finance Committee and Senate Ways and Means Committee members detailing why this
new building is needed. Attached you will find instructions for how to submit your testimony to these
committees. Talk about how current overcrowding has affected your education, or how the older
facilities need updates. The more personal, the better (and please ask your parents, neighbors, and
alumni to write letters as well!) but I have listed some facts below that I encourage you to use:
See Some Examples
Powered by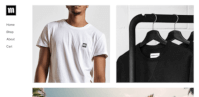 Create your own unique website with customizable templates.